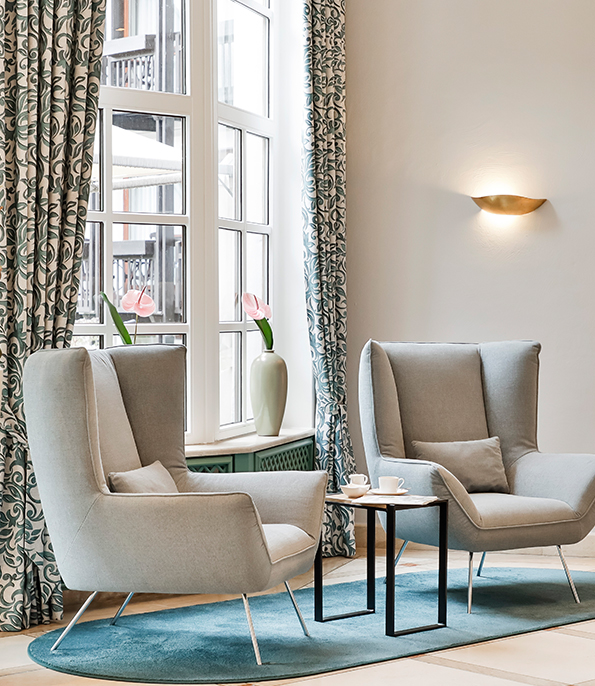 Your Dorint Hotel Venusberg Bonn
Be our guest on the Venusberg!
The 4-star superior Dorint Hotel Bonn Venusberg is one of the most attractive locations in the old federal capital Bonn and in the Rhineland. Situated in the countryside on a hill surrounded by centuries-old forests under nature conservation, the hotel is not only an upscale address for a city trip, but also the ideal starting point to get to know the Rhineland in detail. Combine the best of both worlds: Because despite the idyllic quiet location, it is not far to the city centre.
Reservations: Alexander Depène
alexander.depene(at)dorint.com
Convention / Sales: Jennifer Sommer
jennifer.sommer(at)dorint.com
An der Casselsruhe 1, 53127 Bonn
Telephone: +49 228 288-0
Fax: +49 228 288-288
Email: info.bonn(at)dorint.com
City center
6,6 km
Station
4,6 km
Airport
30 km
A warm welcome
We welcome you to our hotel in the former federal capital with its art and culture scene, perfectly complemented by relaxing nature. Here, every guest gets his or her money's worth: we hope that we will soon be able to have you as our guest and provide you with feel-good moments.

We look forward to seeing you!
Your

Markus Schlösser
and the #HotelHelden from the Hotel Dorint Venusberg Bonn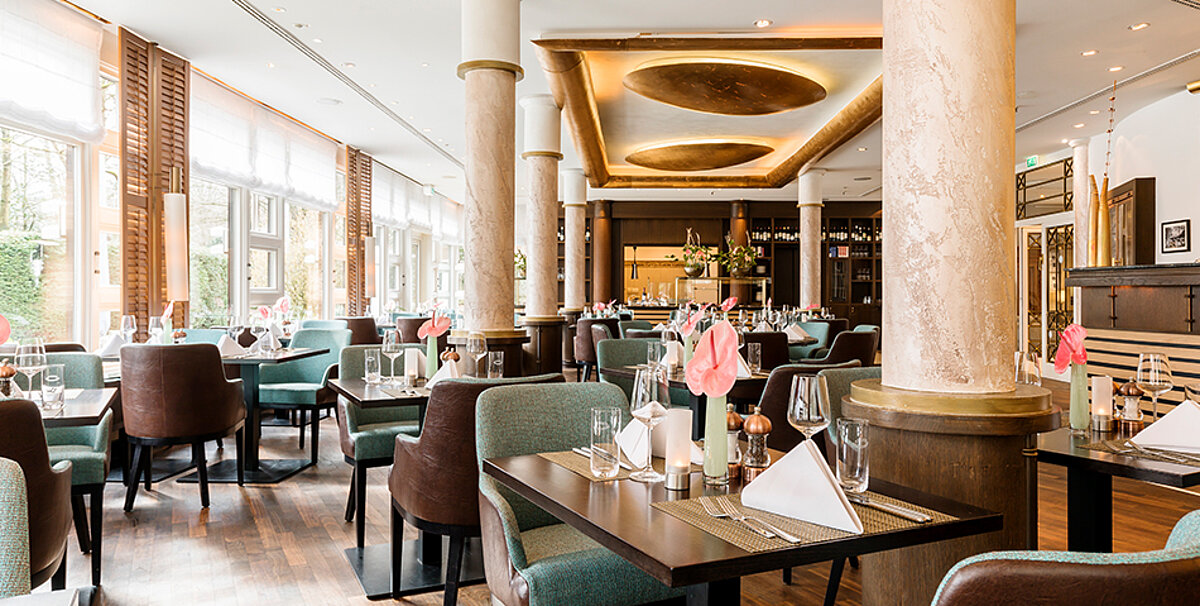 Hotel Dorint Venusberg Bonn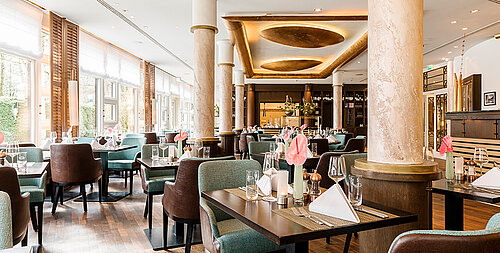 Centuries-old, naturally protected forests
Restaurant Basilico
Thermal Baths & Badewelt Euskirchen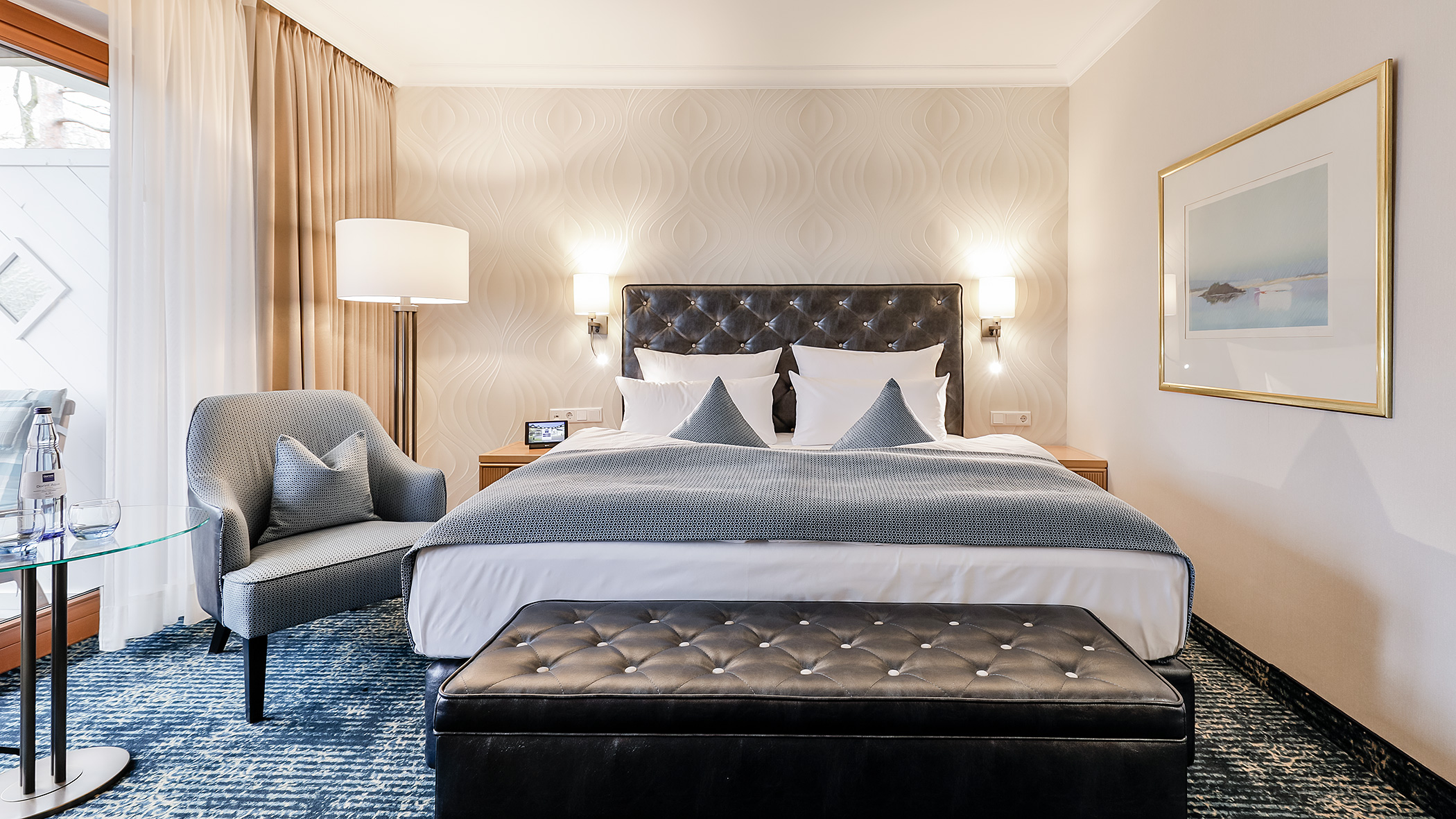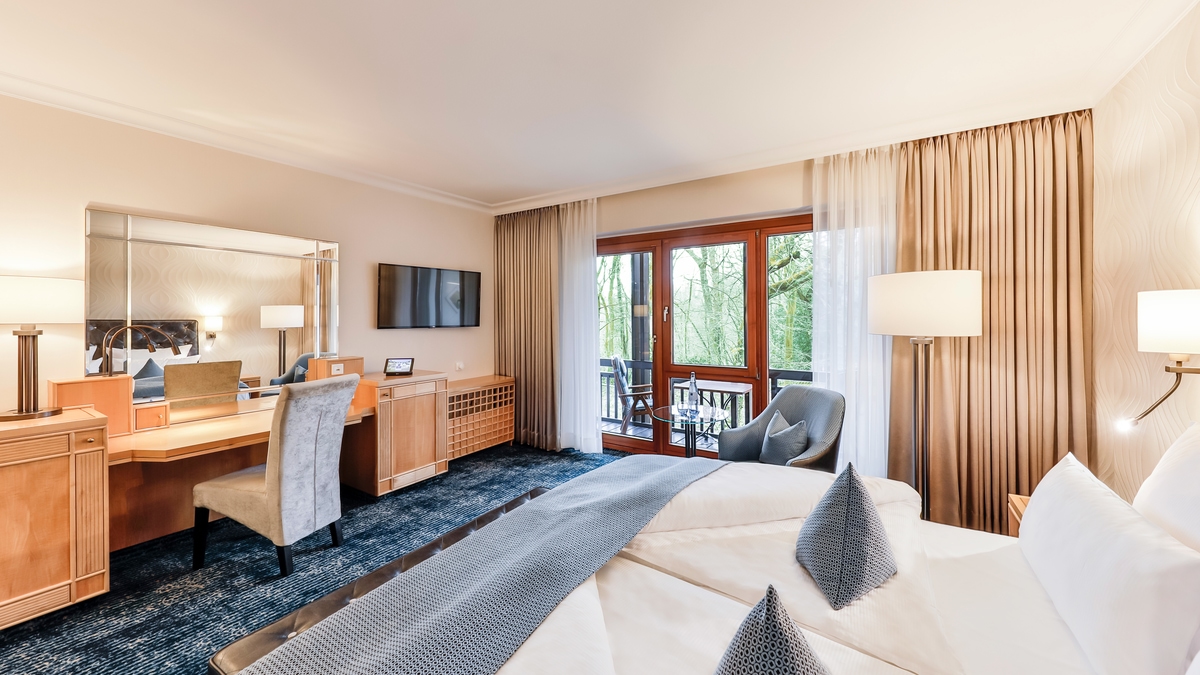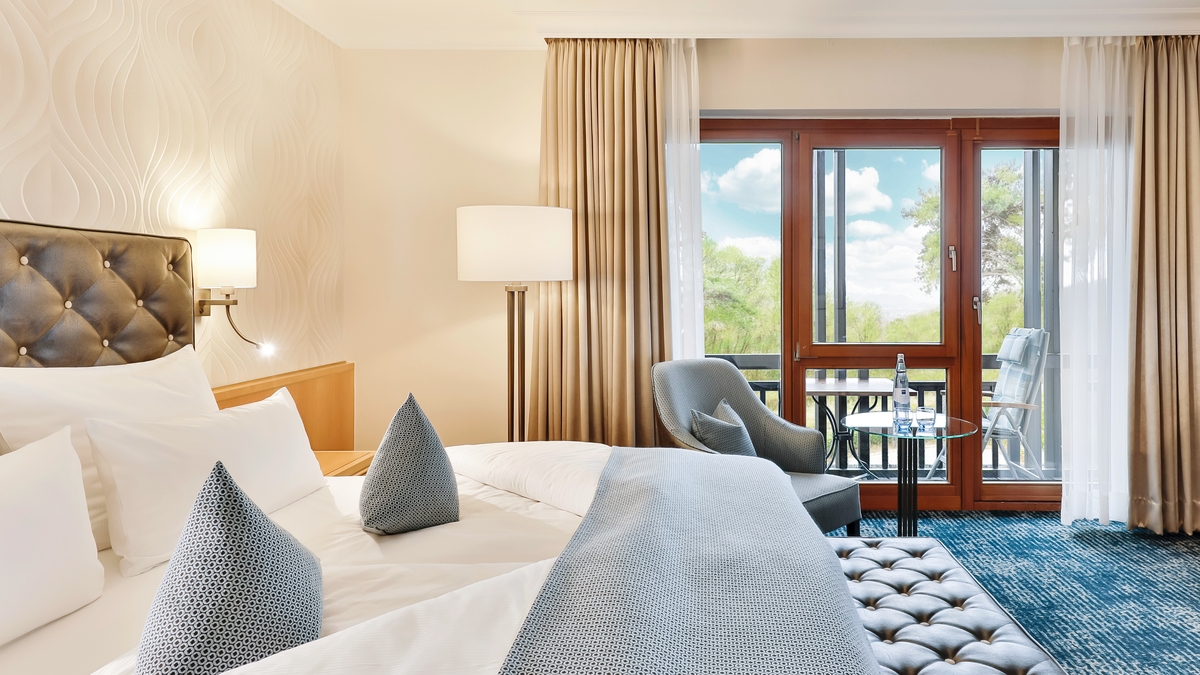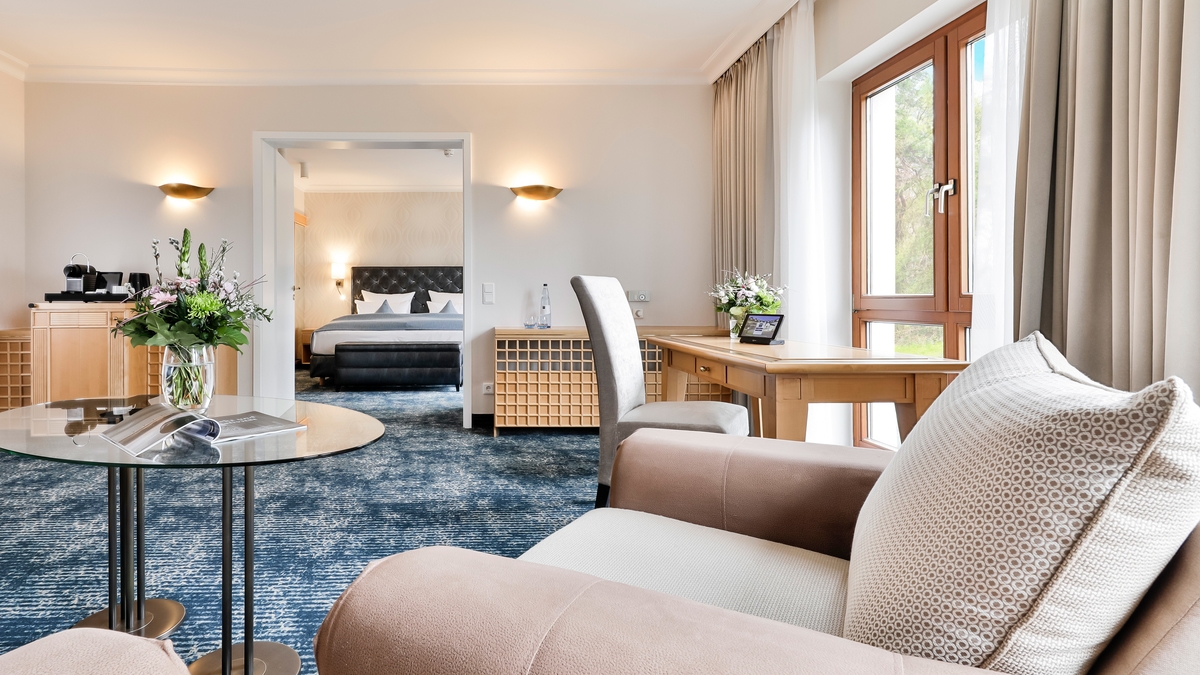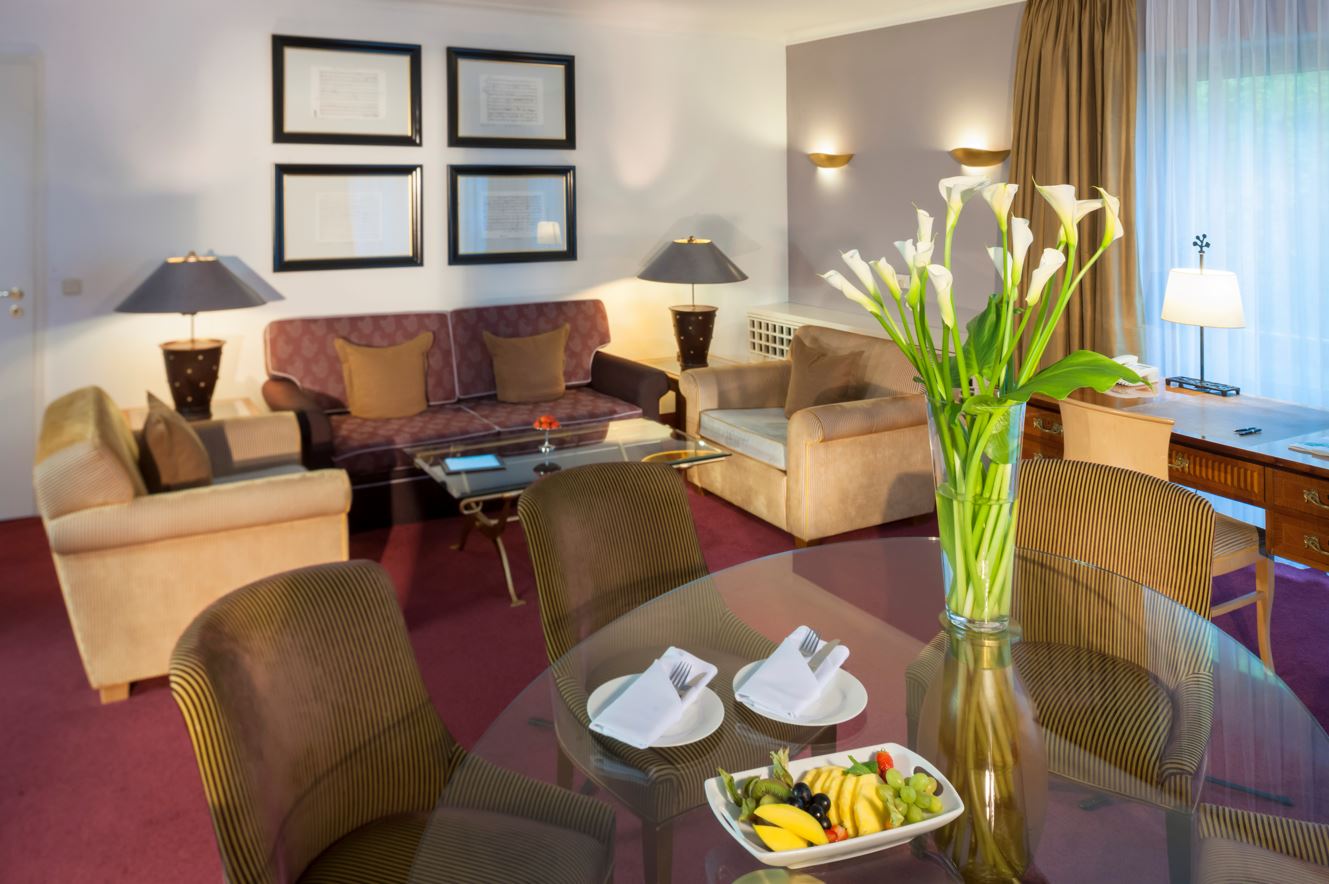 Dorint makes dreams come true.
We have the right activity for every explorer and bon vivant: simply browse through our offers and decide on your favourite experience. With us you can discover holidays in a whole new way: Make a wish!
Real people, real experience, real emotion.
You will be spoilt culinary in the "Basilico" restaurant - with market-fresh ingredients, years of experience and a good dash of creativity. Genuine craftsmanship whets your appetite for light Mediterranean specialities and international delights, served in an elegant ambience or - in fine weather - on our terrace with a view of the Siebengebirge.
Activity
Relaxation
Family time!
Enjoyment
Culture
nature
This hotel is managed by Dorint GmbH, Cologne, in the name and for the account of the respective operating company:

Dorint Venusberg Bonn
Under management of Dorint GmbH, registered office: Cologne

In the name and for the account of Vertax Trade&Logistics GmbH, registered office: Bonn Register Court: Bonn, HRB 20162
Managing Director: Kirill Kravchenko
VAT ID No.: DE277113567